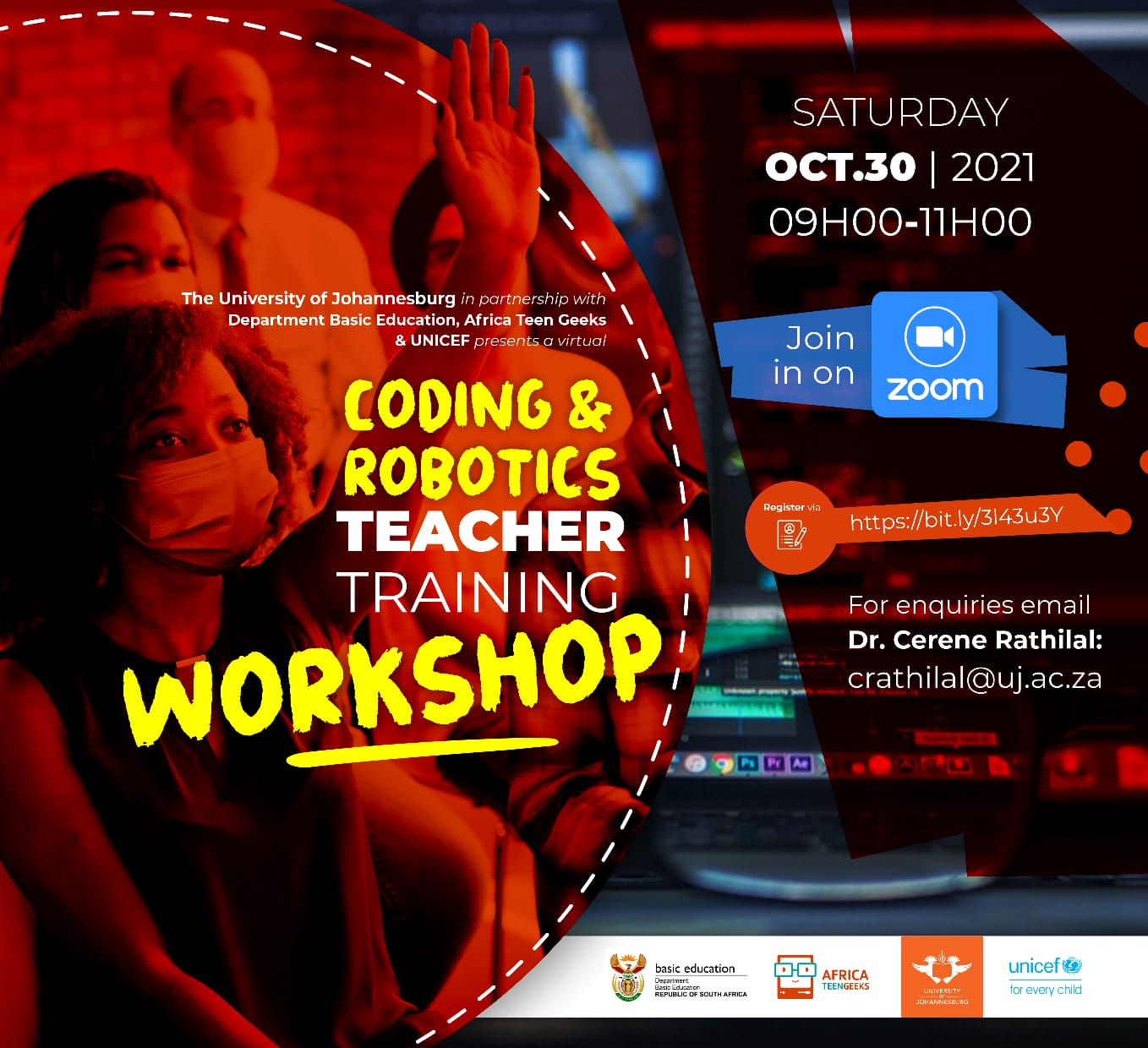 The University of Johannesburg in partnership with the Department of Basic Education, Africa Teen Geeks, and UNICEF will be hosting a Teacher Training workshop on 30 October 2021.
CODING AND ROBOTICS TEACHER TRANING WORKSHOP
 The aim of the workshop is to equip teachers with the necessary skills to thrive in their online (or hybrid) classrooms, and to come up with new ways that keep students engaged.  The online workshop will also provide teachers with an in-depth understanding of the pedagogical and practical implications related to the use of technology in teaching and instruction through the exploration of practical examples and modern theory.  
The workshop will be held as follows: